Language development is one of the focuses of early child development and there are are many simple ways to teach your toddler Spanish by giving the language and its usage a place in as many areas of daily life as you can. You can teach your toddler Spanish through play and in a number of other ways.
Use It or Lose It
Another reason why it's important to teach your toddler Spanish early is synaptic pruning. The synapses are the space between the nerve cells where the two cells communicate information to each other by firing an electric impulse. Synaptic pruning, or axon pruning, starts during early childhood and refers to the cutting off of unused neural connections of the brain. So, if two synapses stop working for a while during early childhood, they will be "cut off". Think of the "if you don't use it, you lose it" saying as coming from synaptic pruning.
Using media to teach your toddler Spanish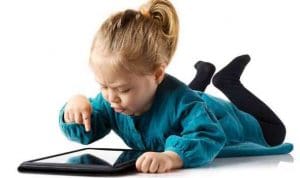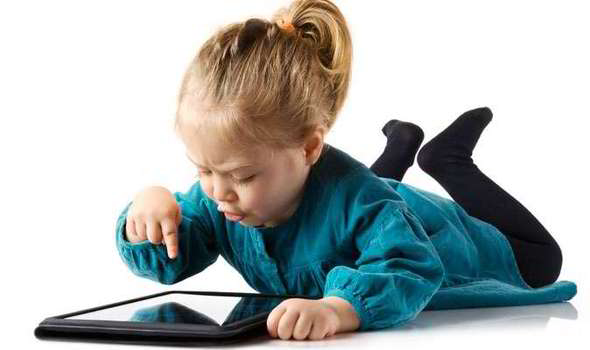 There are various types of media available for today for little or no additional cost. These accessible media include:
-Applications to download on a smartphone,
-Spanish-Language videos and children's movies,
-Electronic books
-Children's songs and sing-a-longs
1. Allow you child to use as many different media as possible. For instance, play a free Youtube.com video of a Spanish-language sing-a-long of a catchy children's song. Young children like singing and dancing. Most of all, they like repetition of these songs because they find that just making noises (that are a language attempt) and moving to the music extremely enjoyable. This is one of the best ways to teach your toddler Spanish. It should be paired with another type of media, like an animated videos and even sing-a-longs made for preschoolers.
2. Download an application that focuses on introducing toddlers to Spanish alphabet and their names. Toddlers should learn simple alphabet letters and their shapes. This helps teach your toddler how to read Spanish in the future.
3. Allow your toddler to learn the language through various senses. Make sure to change up the learning activity your child is engaged in. Choose fun activities to teach your toddler Spanish that has vivid images and preferably, sounds.
4. A great way to teach your toddler Spanish through play is to remember toddlers need to move more of their large muscles to develop gross motor skills by running, walking and throwing as well as their small muscles for fine motor skills by drawing and tracing.
Teach your toddler how to read in Spanish by taking small steps now
The first necessary step in teaching toddlers how to read Spanish is to help them develop letter recognition as well as master a few easy words.
5. Help them learn the names of their favorite things, like favorite toys, foods, or places, or even people. One of the best ways to teach your toddler Spanish is to make use of his or her likes and dislikes to start conversations.
6. Have realistic expectations and don't reprimand a toddler for a wrong answer. Help build a love of learning through encouragement not fear.
7. Talk to your child in Spanish if possible. A child's receptive language skills develop sooner than his or her expressive skills. In other words, your toddler understands more words than he or she can say or express.
8. Make use of teaching moments. Talk about the things you find in the park or an object that your child found or a favorite movie or toy to teach your toddler Spanish.
9. Use reinforcements or a reward system to encourage your toddler to learn Spanish. A reward doesn't have to be a material object. Instead, use praise and positive facial expressions to make your toddler enjoy using the language.
Teach you toddler Spanish through play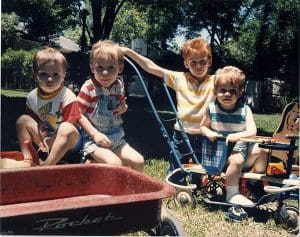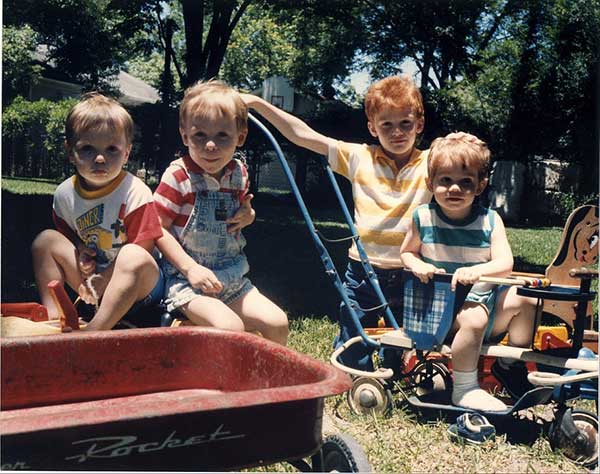 Your child has an increasing vocabulary that you should focus on using and building to teach your toddler Spanish faster. Use incorporate activities they like in teaching your toddler Spanish.
The are a number of things you can do to help your toddler learn Spanish. There are always new ways to incorporate language development in your child's early years and teach your toddler Spanish.
You can find a Spanish class for toddlers that is taught by education professionals with years of experience working with toddlers. Langhorne Preschool can help teach your toddler to read Spanish using teaching best practices and child-focused learning tools.
Enrolling your child in a Spanish class for toddlers at Langhorne Preschool is a great step forward.