The internet has been an excellent tool in our kids' learning and education. It's also been a great way to keep them entertained. With countless online sites and apps, more and more parents are turning to screen time to support their kids' learning and keep them occupied at the same time.
While screens can be entertaining, they should not be the only source of entertainment and learning for young children. It can be tricky to find the right balance, but luckily there are plenty of screen-free activities that fit the bill.
Here are 15 screen-free activities that are both fun and educational for your toddler: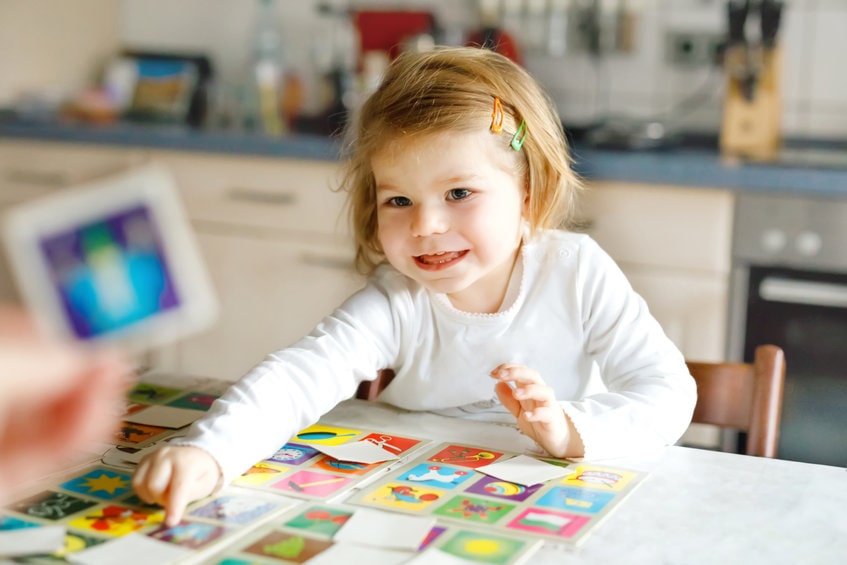 Play with blocks or other building toys
Blocks and building toys are excellent educational activities. Expand your child's creativity by encouraging them to build towers, houses, castles, or anything else they can imagine.
Put together a puzzle
Puzzles are great for developing problem-solving, fine motor, and hand-eye coordination skills. Start with a simple 4 or 6-piece puzzle and work your way up to more challenging puzzles as your child's skills improve.
Dress up in costumes
Dressing up is a great way to encourage imaginative play. It also helps kids learn about different people, places, and things. Encourage playing dress-up at home with a small selection of costumes and props, or take it to the next level by visiting a local dress-up shop.
Have a dance party
Dancing is fun, but it's also a great way to get some exercise. Put on your child's favorite music and let them loose!
Play pretend games
Pretend games are another excellent way to encourage imaginative play. Whether you're playing restaurant, a store, a doctor's office, or just making up your own game, kids will love using their imaginations to create new worlds.
Draw with chalk
Chalk is an excellent way for kids to express their creativity. Drawings can be as simple or complex as your child likes. Plus, chalk is easy to clean up!
Play catch, hopscotch, or other outdoor games
Getting outside is a great way to get some fresh air and exercise. Simple games like catch, hopscotch and tag are perfect for young children.
Make homemade pizzas or other snacks
Cooking is an excellent activity for kids of all ages. It helps them learn about different ingredients, measuring, and following directions. Plus, it's a delicious way to spend some time together!
Read stories together
Reading is not only educational but also enjoyable. Visit your local library or bookstore and let your child pick out their favorite stories to read together. You can also make reading a habit by reading a story every night before bed.
Play with puppets or dolls
Puppets and dolls are great for imaginative play. Create a simple puppet show or have your child act out their favorite stories with their dolls.
Go on a nature walk
Nature walks are a great way to explore the world around us. They can also be educational, as you can point out different animals, plants, and insects along the way. Be sure to bring a camera so your child can take pictures of anything they find interesting!
Do a science experiment
Science experiments are a fun and educational way to spend some screen-free time together. There are tons of simple experiments you can do at home with everyday materials.
Play music together
Making music is a great way to encourage creativity. It can also be a fun way to bond with your child. If you don't know how to play an instrument, no worries! There are plenty of ways to make music without being a musician. Try banging on some pots and pans, clapping along to songs, or creating your own instruments out of recycled materials.
Make art together
Making art is another great activity for encouraging creativity. It's also a fun way to spend some screen-free time together. You don't need to be an artist to enjoy making art with your child. Just grab some paper and crayons and let your imaginations run wild!
Have a picnic
Picnics are a great way to enjoy the outdoors and spend quality time together. Just grab a blanket, snacks, and your favorite people and head outside!
It can be tempting to keep on turning to screens to aid our kids' learning and keep them busy when our hands are tied to our chores. But since screen time should be monitored and limited, these screen-free activities would be excellent alternatives to screen time that are both fun and educational for your toddler! Try out a few of these activities the next time you reach for the TV remote.
At Children Central, we always keep your child's well-being in mind. We make sure to provide spacious and bright classrooms and ultra-safe and clean environment, and pride in our highly-qualified teachers to keep your children happy and constantly learning new things. Visit us to learn more!