Exhibiting positive character traits is vital when it comes to the healthy growth and development of our children. Kids who learn the importance of these virtues and develop them from an early age tend to have better success in their interpersonal relationships, both in and out of school. These children are more likely to be kinder, more compassionate, cooperative, and respectful toward others. 
As a parent, you play an important role in shaping your child's character, and there is no better time than now to nurture these positive behaviors in your little one. Take a look at this list of positive character traits you can start teaching your little one today. 
Kindness
When it comes to important traits, kindness is one of the most important ones that an individual can possess. Kindness is about more than knowing how to say "Thank you" or "Please". Kindness encompasses various acts of generosity, compassion, and making an effort to help others without expecting anything in return.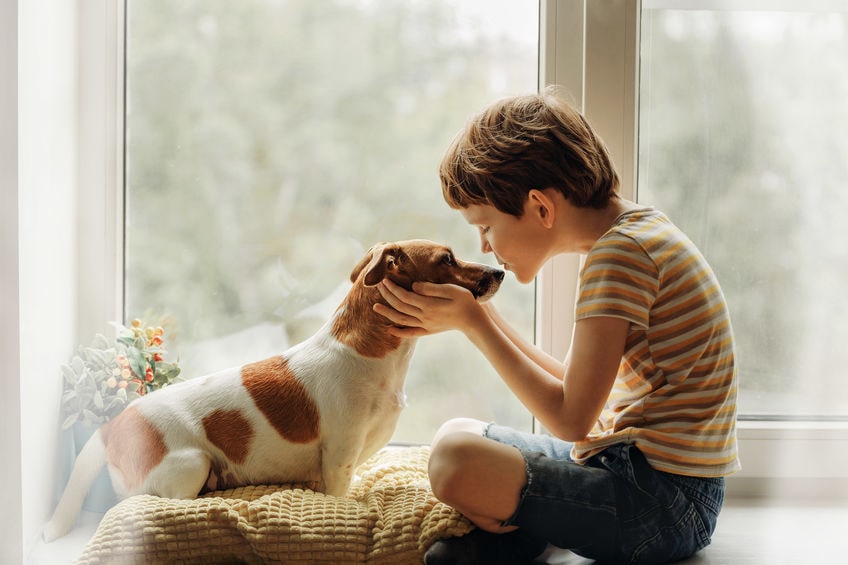 Given children's young age, putting other people's needs above their own isn't always something that comes naturally. So how can you teach your child how to be kind? By leading by example. When you display kindness to others, your child will learn by emulating your behavior.
Children are creatures of habit, so be sure to make kindness a part of their daily routine. Even when it's something as simple as paying someone a compliment or sharing food with the needy, it's important that we encourage kids to live life with kindness even in small and simple ways. 
Resilience
Even young kids can experience how overwhelming life can be at times. Just like adults, they also have their own fair share of struggles and challenges. This is where the value of resilience comes in. 
Kids who are resilient to life's challenges are those who emerge stronger and wiser. Resilient children are able to cope with difficult situations. They can weather the storms that come their way and move forward.
While it's natural for us as parents to try to want to shield our children from negative or challenging experiences, it's important for them to learn how to manage life's hurdles on their own. When kids are faced with a difficult situation, encourage them to figure out solutions instead of immediately providing it for them. This will help your child become more self-sufficient and resilient in the long run.
Honesty
It's important for kids to learn that honesty is always valued, regardless of the situation. Encourage your child to be consistently truthful, even if it means admitting a mistake. Help children understand that lying is never the answer, even when they may have the best and noblest intentions. By being honest, it will enable children to build healthy relationships based on trust. 
You can instill the value of honesty in children by showing your appreciation each time they tell the truth, even if the truth has made you upset or angry. Praise kids' bravery for being truthful when they could have lied or remained silent instead. Encourage openness in conversations, and be honest with your child about your own thoughts and feelings as well. Set a positive example so that your child will follow suit. 
Courage
Courage is about taking risks and having faith in oneself and one's abilities to do something difficult. 
Children's courage should be nurtured by modeling courageous acts with our own actions. This means we also need to do things that are hard but necessary when possible, such as listening closely when your kids need you, asking tough questions, and being there for them through thick and thin. Remember to celebrate children's successes with them too, because this will help boost their confidence more than anything else! By providing an encouraging environment in which they feel safe enough to take chances, your child can become someone who has true grit. 
Empathy
Putting ourselves in someone else's shoes is another character trait that doesn't always come naturally in kids. However, you can teach your child the value of empathy by modeling what it means to empathize with others. Show your little one how to show compassion to others, including those who are different from themselves. 
Home is where the development of positive traits begins. Follow these guidelines so you can positively influence your child's character development, and equip them with valuable lessons that will last a lifetime. 
For more tips and resources on parenting, please visit Children Central.