Providing our kids with the best possible opportunities is one of our top priorities as parents. We strive to give our children the best, including a quality education. This is where the importance of choosing the right preschool comes in.
Selecting a quality preschool program is key to ensuring that your child's education gets off to the right start. It's one of the factors that will set your little one on the path to future academic success. Choosing the best preschool can be an overwhelming task when faced with a sea of options. Each choice has to be weighed carefully. So how do you know if you're making the best decision for your child? Where does the selection process begin?
If you're asking yourself some of these questions, don't worry. Here's a list of a few important tips that can help you choose the right preschool for your little one!
Determine your goals
As you start your preschool selection process, something important to consider is your goals for sending your child to preschool. What do you hope to achieve by enrolling your little one in preschool? What skills and knowledge do you wish for your child to acquire? Is it your goal to strengthen your child's readiness for a more structured learning environment? Do you want to build a strong foundation for literacy and math skills during his or her early years? Or do you want to enrich your child's social and emotional skills?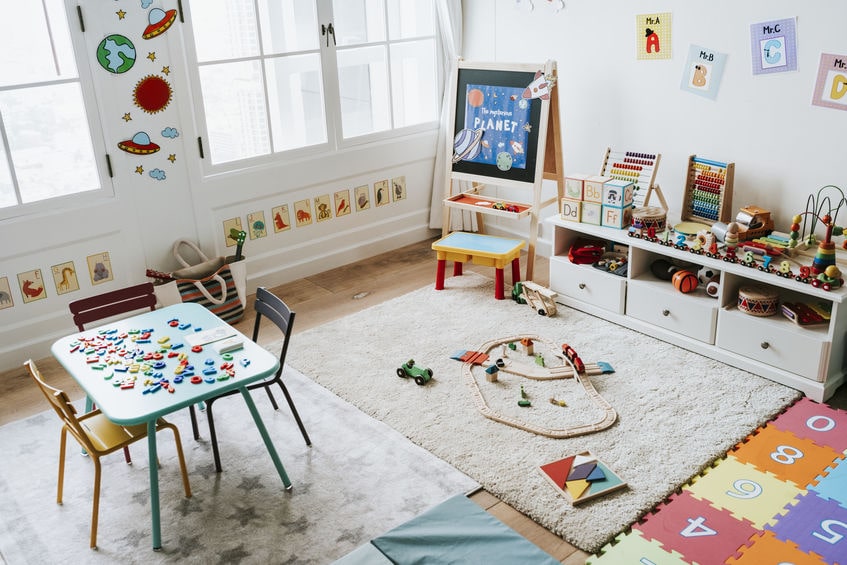 By asking yourself these questions, it will be easier for you to prioritize which goals are most important in a preschool program, and find the one that best meets your goals.
Make a list of your priorities
The next step of choosing the right preschool is identifying your priorities. This is where you determine how the preschool will fit into your daily lives as a family. The items you include in your priority list may seem very basic, but they are the ones that are actually most important. 
For example, you will have to consider the location of the school. Do you need a preschool that is near your place of work, or do you prefer that it's closer to home? What kind of scheduling flexibility do you need? Is it more convenient for your preschool to offer morning services, or will your child only attend school in the afternoon?
Ask for recommendations
Friends and family members who have preschool-aged children are an excellent resource when it comes to choosing a preschool. They can be a good source of valuable information, as they can share insights as well as experiences from their own children's preschools. Ask for recommendations and feedback. Also, you may ask them about the key factors they've considered that helped them make their own preschool choices. Don't hesitate to get specific when asking about each preschool's program and curriculum,  reputation, teaching methods, policies, etc. 
Research
Another important step to remember doing your own research. In addition to referrals and feedback from your friends and family, you can gain additional helpful information when you do some of your own research. The internet, for instance, is an excellent resource that will help you learn more about various preschools. 
Visit each preschool's website and try to find out more about each school's programs and curriculum. Find out if each school's vision and philosophy mirror the one you have for your child. Is the preschool going to be able to meet the developmental needs of your little one based on the information available online? Is it going to meet the learning goals you set for your child?
Furthermore, be mindful when it comes to highlighting any noteworthy items about a preschool. Take note of things such as red flags or negative online reviews and complaints. 
Visit each preschool
Don't forget this crucial step before making your final decision. Take time to visit each preschool on your list to gain even more information on top of that which you've previously gathered. Besides learning about their curriculum, visiting a school in person gives you the opportunity to talk to the directors and staff, and ensure that the classrooms and the preschool environment are conducive to learning for your little one.
Here at Children Central, our goal is to provide every child the quality preschool education he or she deserves. Learn more about us. Visit our website, or call us for more information.