When you're a parent, you won't let a day pass by without hearing about your child's day. What was going on in class, the games they played, classmates they played with, and of course, if they had a great day. These things are important for parents to know, but getting kids talking about school isn't as easy as it seems. The problem is usually the question "How was school today?" or "Did you have fun today?" or "Who did you play with?" and so on. This approach may work for a few but for most kids, being put on the spot can make them feel intimidated and defensive.
Here are some tips that may help start your conversations with kids and get them to open up about school and about themselves.
Greet them with a smile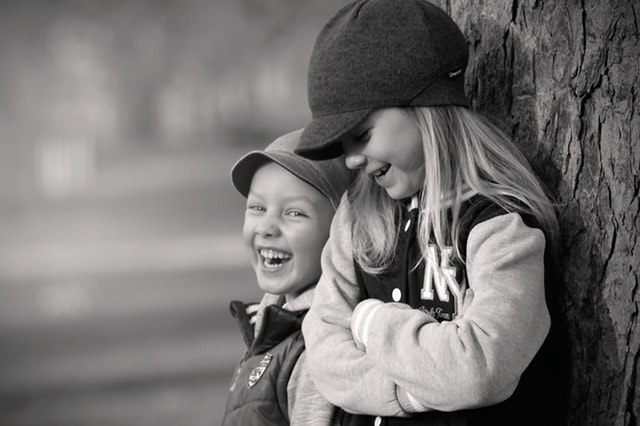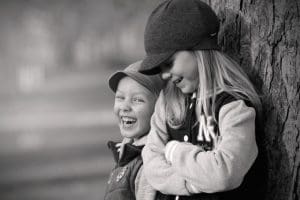 Make it a habit, before anything else, to greet your children as soon as you see each other at the end of the day. Save the asking questions for later. Topics about school may not be the first thing that they want to talk about especially if they've had a rough day. Give them a warm greeting and help them feel comfortable and relaxed.
Wait for your kids to bring up the subject
Conversations are a lot easier if the kids bring up a subject. So after letting them relax, spend some time with them to let them know that you are there. Ask them to help you prepare for snacks or help you with a chore in the kitchen. Children are more likely to open up when they feel your presence and when they know that you are there.
Share something about your day first
Natural conversations are more likely to happen if you start talking about your day first. Tell your kids about something interesting that happened at work or something funny that happened on your way home. Share with them the things that you enjoyed throughout your day, your friends, your interests and even little challenges that came your way. This is an excellent conversation topic that may stimulate an exchange about some events at school.
Do your homework
Your children aren't the only ones who should be doing their homework. As parents, you should do some homework as well. Take time to find out about their daily schedule, their activities, their curriculum and the names of their teachers and classmates. Getting as much information as possible can help you formulate the right questions that will lead your child to open up about school.
Consider morning conversations
Breakfast time is also an excellent time to check on your child and ask about what could be coming up during their day at school. You can talk about food, lunch or recess time at school. From there, ask questions about who they're eating lunch with, the best friends they make at school, and so on. The good thing about mornings is that everyone is fresh from a good night's rest and is in a good mood. Evenings are also a great time to bond and have conversations over dinner. It can be a little challenging if your kids are tired and are trying to wind down from their long day.
Listen carefully
When your child starts talking, make sure that you are giving them your full attention. Hold off other questions and just listen. Don't interrupt and allow them to talk and tell their stories. Control the urge to throw in a lot of questions or they may get uncomfortable and stop talking. Keep it as light as possible and make them feel that you are interested in every little thing they say.  Don't forget to give your support as this will give them the confidence to relate and share their daily experiences with you.
Encouraging your children to tell you about their day at school can be challenging. But these tips will help. Trying to find a preschool that focuses on your child holistic development? Please consider our Langhorne preschool.