As a new parent, are you wondering what should I look for in a daycare center near me in Langhorne, PA? Choosing the right daycare center is crucial and can significantly impact a child's early development. If you're a parent living in Langhorne, PA, you're lucky! 
Today, we're excited to introduce you to one of the remarkable Daycares Langhorne PA offers, just a stone's throw away from your doorstep. Prepare to embark on a journey where your child's growth soars to new heights!
Children's Central: The Best Daycare Center Near Me Choice
Located in the heart of Langhorne, PA, Children Central Daycare Langhorne PA has earned a stellar reputation as a nurturing and safe haven for children aged 6 months to 5 years. We understand that each child is unique and has individual needs and interests. At Children Central Preschool Langhorne PA, we embrace these differences and create an environment that fosters creativity, exploration, and social development.
1. Our Passionate Team
Our dedicated team of Langhorne daycare professionals is the backbone of Children Central. Highly trained, caring, and compassionate, our staff members are handpicked for their expertise in early childhood education. We ensure that every child receives the love, attention, and support they need to flourish. With a low child-to-staff ratio, we guarantee personalized attention for every little one, nurturing their emotional and intellectual growth.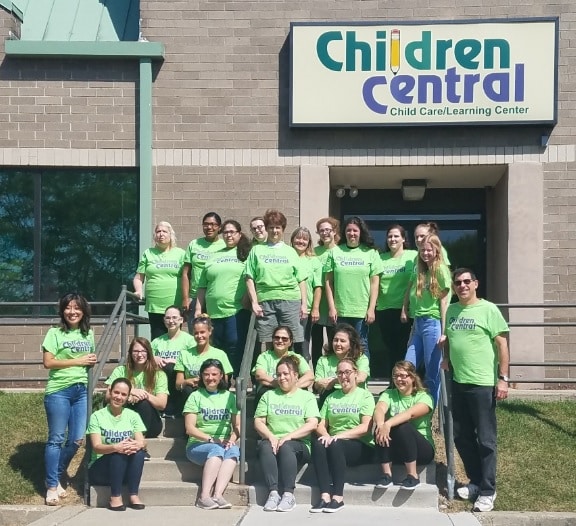 2. A Curriculum Tailored for Success
At Children Central, we believe that learning should be fun, interactive, and engaging. Our daycare in Langhorne offers a carefully curated curriculum combines structured educational activities with play-based learning. Through art, music, storytelling, and outdoor play, children discover the world around them while developing essential cognitive and motor skills. Our daily routines incorporate circle time, where kids learn to share ideas and communicate effectively, fostering their confidence and self-expression.
3. Safety First
We understand that safety is a primary concern for parents, and we take it seriously at Children Central. Our state-of-the-art facility is equipped with secure entry systems, child-proofed spaces, and regular safety inspections. Additionally, all our staff members undergo extensive background checks and first aid training to ensure the well-being of every child entrusted to our care.
4. A Nutritious Culinary Experience
Proper nutrition is vital for growing minds and bodies. That's why Children Central provides a nutritious culinary experience for your child. Our talented in-house chef prepares balanced meals and snacks using fresh, locally sourced ingredients, catering to different dietary requirements and restrictions.
5. Family-Centered Approach
At Children Central, we believe in open communication and a strong partnership with parents. We maintain a transparent relationship with families through regular updates, progress reports, and parent-teacher meetings. Your involvement is valued, and we encourage parents to participate in our special events and celebrations, creating a close-knit community that supports each other.
Enroll Your Child Today
As you embark on the journey of finding the perfect daycare center near me in Langhorne, look no further than Children Central. With a stimulating curriculum, passionate caregivers, and a warm, welcoming atmosphere, we ensure that your child's early years are filled with love, laughter, and endless possibilities.
To schedule a tour or inquire about enrollment, visit our website Children Central or give us a call at 215-752-9330 We can't wait to welcome your child into our Langhorne, PA family!
Remember, the early years are the most critical for your child's development. Choose Children Central when searching for daycare center Near me in Langhorne, PA.
Conclusion
As a parent, you want nothing but the best for your child. That's why, your search for the best daycare center near me in Langhorne, PA, ends with Children Central. you can rest assured that your little one will receive the care, attention, and education they deserve. From Infant care to Langhorne Pre K, Children Central offers a wide range of childcare programs. Invest in your child's future and witness the magic of their growth at Children Central. Enroll today and watch them soar to new heights!