We send our kids to school so they can become equipped with the knowledge and skills they'll need in order to succeed later in life. They go to school to learn important academic concepts and skills that will better prepare them for adult life. It is also in school that children develop emotional and social skills as they interact with their peers and teachers. While a lot of the life lessons that kids learn are acquired at school, there are also other crucial skills that many schools around the globe do not teach. One of the key concepts often missing across too many schools is that of financial literacy. 
Teaching financial literacy to kids is something that needs to take place at home. As parents, it's vital that we take an active role in teaching our children how to be responsible when it comes to handling money and making informed money management decisions. Learning these things early on can be beneficial to your child as he or she approaches adulthood. As children and adolescents learn these vital life skills, they will become better equipped to live independently and make sound financial decisions. 
So, how can we teach our children to be financially responsible? Here's a helpful guide on teaching financial literacy skills to kids!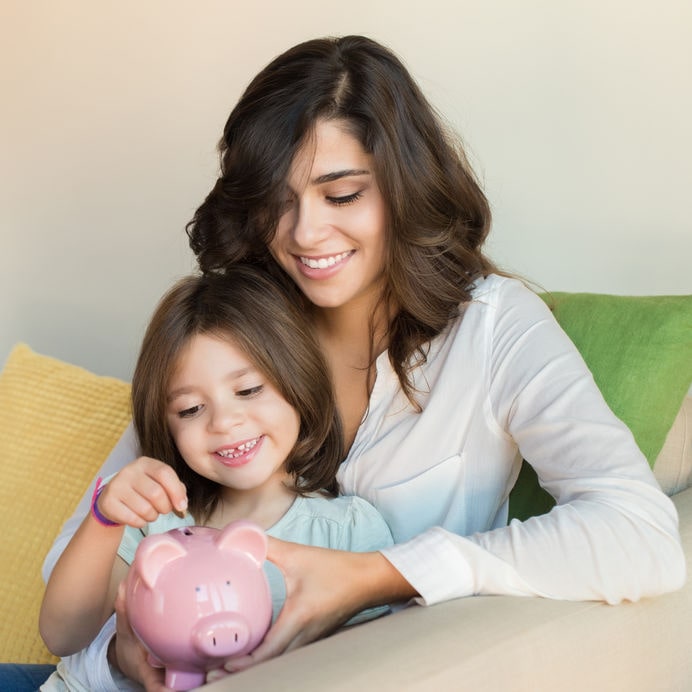 Start them young
One of the ways we can equip our kids with the foundation they need for solid financial literacy skills is by starting them young. Whenever possible, squeeze the importance of saving money into your conversations at home. Many parents make the mistake of avoiding the topic of money because they may not feel comfortable discussing it with their kids. However, remember your child will never be able to understand the concept of money management unless the topic is broached at home. 
So which aspects of money are important for us as parents to discuss with our children? As the saying goes, it's important for our kids to understand that "money doesn't grow on trees". Adults work hard to earn money. In the future, if kids want to buy items they desire, they need to work to earn their own money and acquire the things they like. This is how kids begin to learn that money needs to be valued and not wasted or spent frivolously.
Teach them how to save
Now that your little one is starting to understand where the money comes from, the next step is teaching our kids about the importance of saving. Start by providing your child with a jar. A piggy bank is usually the most common option, but a clear jar is actually more effective. Using a clear jar will allow your children the visual opportunity to see how their money collects and grows over time. Seeing those dollars add up and grow helps to keep them motivated to save even more. 
Set a good example
A lot of things young kids learn come from what they observe at home. This applies to the concept of financial literacy as well. In addition to the importance of talking about the value of saving money, it's equally important that parents set a positive example for children to follow. Kids observe everything we say and do. They follow our actions. If we want our kids to develop wise money habits early on, we need to lead by example. 
For example, Instead of using a credit card for all of your purchases and when you dine out, try to use cash instead whenever possible. Your kids will notice. When possible, try to avoid allowing your children to witness you and your spouse arguing about money. When you exhibit healthy behaviors around money, your kids are more likely to carry these habits with them as they get older and become more independent.
Show kids how much things cost
Understanding that things that cost money isn't a concept that comes naturally to young kids. In order to further help your kids understand the value of money, it's a good idea for them to see exactly how much some things cost. For example, if your child wants to buy a toy that costs $10, have him or her grab $10 out of his or her money jar and go buy that toy together. This may seem like a simple act, but it's an excellent way to instill in our children the impact of buying things with money when the funds come from their own pocket. 
There's no better time than now  to teach your child about money. Follow these tips for teaching financial literacy for kids so you can help equip your children with vital money lessons they'll incorporate into adulthood. 
For more parenting tips, or if you're looking for the best preschool for your little one, please visit Children Central.