Because summertime is just around the corner, most parents are probably busy making summer vacation plans for the whole family. Along with making time for fun and enjoyment, they are also thinking about finding an excellent childcare option for their kids while they work. If you find yourself looking for a good daycare to bring your little ones to while you work, consider sending them to a summer camp. If you haven't tried a camp before, here are some good reasons why you may want to look into them.
A summer camp exposes a child to diversity
Summer camps provide opportunities for kids to connect with adults and other kids. This is an excellent way for them to be exposed to diversity at an early age. In a summer camp, children are given the chance to do things differently than they're used to. This will allow them to learn that the world is a big place with so many people. They will learn to understand that they will meet types of people. They will also learn that each person is unique in their own way.
Summer camp helps develop social skills
A camp is where your child can enhance their social skills. They are given plenty of opportunities to play with other kids in the camp. It provides a perfect environment where campers can build lasting friendships. By sending your child to a summer program, they will get over the fear of entering a new social world. They will learn how to be independent and increase their confidence and self-esteem.
Camp provides opportunities for outdoor fun and adventure
Children deserve to experience what it's really like to be a child. You can give them the gift of childhood by allowing them to experience unstructured play and carefree living in a safe outdoor environment. In a camp, children are given the chance to enjoy outdoor fun and adventure. They get to experience days filled with games, activities, storytelling, sing alongs, laughter and more! This is a great time for them to create the best and fondest childhood memories that they will carry with them.
Camp helps boost self-esteem
When children attend a summer camp, parents won't be there to guide them and tell them what to do.  They will have to approach people and make connections on their own. Putting themselves out there teaches a child to be more confident when making friends with other campers. A camp also allows a child to realize that they are capable to grow and learn. And it will make them feel good about themselves.
Summer camp develops independence
Going to camp can make your child more independent even at a young age. It is an excellent opportunity for them to live and survive without your help and guidance. The right summer program makes kids feel empowered to take care of themselves, of course with the assistance of their counselors. This is the time when they don't have their moms and dads to rely on. They only have themselves to depend on when it comes to making decisions and taking care of themselves.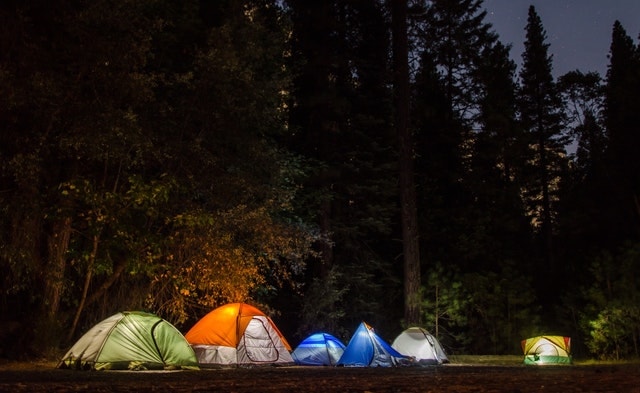 Camp gives them the chance to relax
Even children need to relax and break away from the pressures and stress of school. Sending them to a summer camp will help them get the relaxation they need.
It gives them the chance to unplug
Most kids these days are spending more time on their laptops, tablets and mobile phones than playing outside. Enrolling them in a summer program will give them the chance to unplug and connect with other kids. It will help them appreciate nature and the outdoors more which is more beneficial for them.
A summer program provides children the playtime and enjoyment they need while developing lifelong skills and increasing social engagement. With all the benefits your child can get, it will surely be worth your money when you send your kids to a summer camp.