Siblings fighting has been an issue parents face all the time. Let's face it – sibling rivalry happens all the time. One moment you see your kids playing nicely together, the next in tears, shouting at each other or pulling each other's hair. We all want our kids to get along really well. That is the reason why National Siblings Day was invented to celebrate their friendship and close relationship.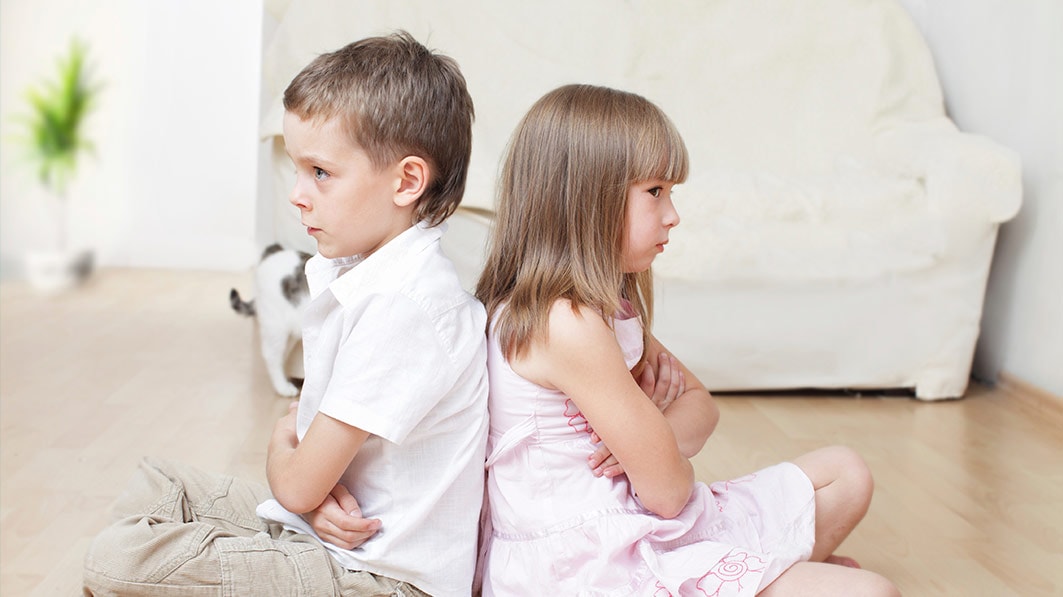 There is no magic wand that can easily keep this from happening. While sibling rivalry is common, without the proper tools and strategies it can be difficult to manage. It takes a lot of commitment to consistency, a generous dose of authority and a touch of ingenuity. Here are 6 smart and simple ways on how to stop kids from fighting and help them learn valuable lessons in life, especially about the importance of family:
Lose the labels
In today's society, categorizing people has become the norm. Labels categorize people or things. We want to know who's smart, successful, talented, and athletic – and kids are judged based on these categories. 
Whether you intentionally or unintentionally put labels on your kids, competition and comparisons dramatically increase. When one child is referred to as the "athletic one", the other may feel otherwise and would not even bother trying. When the other is wearing the "wild child" crown, the other may feel superior as the "easy-going" or "well-behaved" one.
If you start to remove the labels, you will be able to give the "wild child" the chance to do the right thing. We give the "not-so-athletic" one the opportunity to shine. 
The most important thing is to applaud positive attributes, like persistence, kindness, and teamwork. Siblings should be able to support each other, instead of competing or fighting for their parent's approval.
Reassurance
When things seem unfair, always reassure your kids. There will be times when your kids feel that they are not getting a fair share of discipline, responsiveness, or attention from you. Always be ready with explanations regarding why decisions were made. Reassure your kids that you always make an effort to meet their individual needs.
Gently explain that, due to age, older and younger siblings will have different responsibilities. Set aside a one-on-one moment with each of your children. A 10-minute uninterrupted time will make a lot of difference.
Take it Away
Seeing two kids fighting can be annoying. One smart way to prevent this is to take away the thing that started the fight. Tell them that if they continue fighting, you will take it away and do not give it back until the next day or until they have settled their differences. Let them feel that you will never let anything come in-between the family relationship.
Quiet time
Let your kids spread out. Allow them to have a quiet space and time for themselves. If they share a room, make sure that they have an area where they or their belongings are protected from their sibling. They should also have some time with their friends without their sibling tagging along.
Listen attentively
When your kids are calm, take some alone time to talk to them. Listen to their feelings. Ask them what they like or don't like about their sibling. Hear them out, especially when they start complaining. In the end, enforce all the positive things they see in each other. Kids like the attention and when they are heard, they feel more at ease. Listening intently to their emotions and what's going on in their lives, especially their relationship with their sibling, is an important factor in putting an end to sibling rivalry.
Work it out
Often times, the best thing we can do to prevent sibling rivalry is to teach our kids to work things out. Provide them the tools and skills to resolve any conflict and let them handle the situation on their own. As a parent, you can tell them that if they don't work out their issues, consequences will be given or things will be taken away from them.
Final Thoughts
Your kids are learning new strategies every day, so always be patient with them. Conflict resolution is considered to be a very advanced skill set – even adults struggle in this area. Rest assured that with the right strategies in place, you will be able to keep fighting among your kids to a minimum.
Contact us at Children Central to help to deal with your kids. We have experts who will be able to guide you and your child as you go through the process of development.