Effective parenting means being able to correctly identify the key differences between discipline and punishment. While punishment focuses on making a child suffer for breaking the rules, discipline is about teaching children how to make better choices and helping them to understand the elements of their misbehavior. In order for a parent to understand how beneficial discipline can be when implemented strategically, it is crucial to first understand what distinguishes discipline from punishment.
Discipline and Punishment: Key Differences
Discipline is a proactive method and it requires a bit more introspection from both the parent and the child. Punishment, however, inflicts suffering upon children for past behaviors in the hopes that future behaviors will change. This sort of logic typically backfires.
The goal of using disciplinary methods is to incite active thinking, which helps children to learn and identify new behaviors that will replace bad behaviors. Once learned, these new behaviors will ideally prevent the bad behaviors from reoccurring.. Punishment, on the other hand, invokes the emotional brain to fear consequences. This sort of teaching instills in children sentiments of both fear and anxiety that may continue to affect them later in life.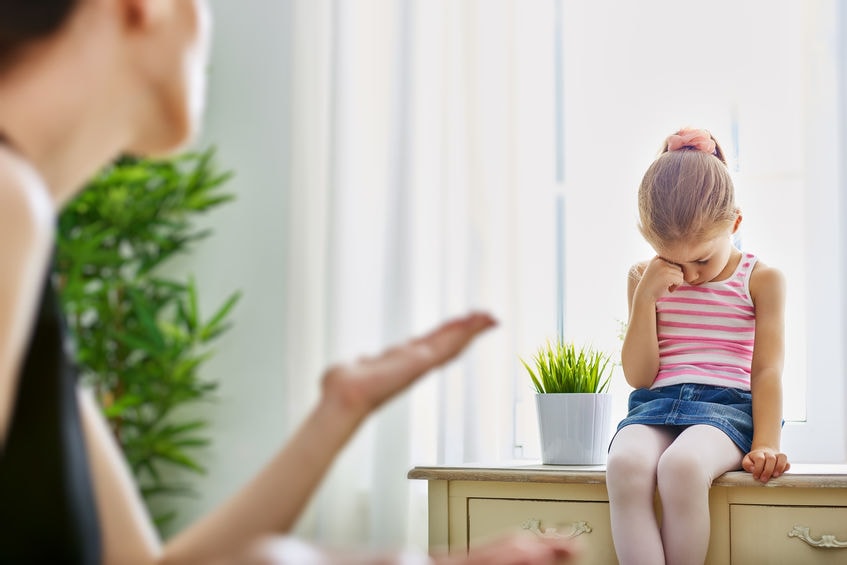 Even the strategies of both disciplinary and punishment-related methods differ.. Effective discipline includes modeling behavior, positivity, consistency, and careful reevaluation of age appropriate methods  as the child ages. Punishment instills a sense of fear and can predispose children to a slew of mental disorders. Punishment can result in children being emotionally dysregulated, externalizing their behaviors, and even becoming future bullies.
The Problem with Punishment
Punishment does not teach children how to properly behave. A child who receives a spanking as a means to resolve conflict will not learn from their mistakes. Instead, they'll be left feeling confused, conflicted, and unclear as to why it's okay for you to hit them. Punishment also inadvertently teaches a child that they are  not in control of themselves or their actions. They simply learn that misbehaving has dire, and even painful consequences. Punishment removes the concept of responsibility, fails to teach corrected behaviors, and instead causes children to dwell on their anger towards the person that is inflicting pain upon them.
Understanding Discipline
Discipline teaches children important life and social skills that will help them to both manage their emotions and to mitigate consequences. It also gives them the framework to deal with uncomfortable emotions and situations,which is an important reality for any person growing up. Discipline empowers children to learn from their mistakes and teaches them appropriate methods to deal with both anger and disappointment. The goal of discipline is to give kids a clear negative consequence that will enable them to choose to make better decisions in the future. Healthy discipline involves giving kids a sense of autonomy over their emotions and providing them with clear rules and consistent consequences when rules are not followed.
The main benefit of this approach is the ability to ensure that kids are actively learning from their mistakes. Disciplinary techniques involve using positive approaches such as strategic praise and reward systems. These types of reinforcements consistently encourage  appropriate behavior.
Discipline naturally fosters moments of introspection. For example, if children are acting out or are becoming emotional, you as a parent can help them to determine the origins of their frustrations and how to dispel them. While discipline and punishment are sometimes confused for being interchangeable, they are quite dissimilar. Discipline takes advantage of appropriate levels of guilt — it doesn't shame children. This is a crucial difference between using discipline as a parenting tool as opposed to using punishment. A child who can feel good about themselves is less likely to make poor decisions. Instead, they will have the introspection, tools, and confidence in their abilities to help manage their behavior.
Children who are supported through positive disciplinary methods will thoroughly understand their behavior, be self-sufficient, and most importantly will value both themselves and their peers. Implementing positive discipline is a process and may require the parent to take a different approach than they might be used to. However, a parent that  goes out of their way to adopt this approach will enable their children to learn how to successfully get along with others, which is a great reward in itself
About Children Central
Children Central is a child care and learning center that utilizes positive reinforcement and discipline in order to help toddlers, kindergartners, and elementary aged children to interpret their emotions and their feelings. We use positive reinforcements to encourage prosocial behaviors while simultaneously preventing misbehavior. Discipline is used in an effective way to encourage children to be held responsible, and to motivate them to complete their daily tasks, homework assignments, and extracurricular activities. To learn more about Children Central, contact us directly at (215) 876-2932.