Most parents put a lot of emphasis on a child's education.  Yet, physical activity is just as important for your child's development. It will lay the foundation for an active life by teaching them the joys of physical movement. Children Central's Amazing Athletes program promotes physical activity through various activities.
Why Physical Activity is So Important?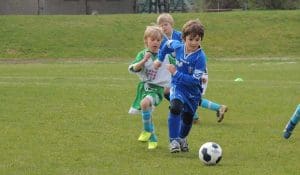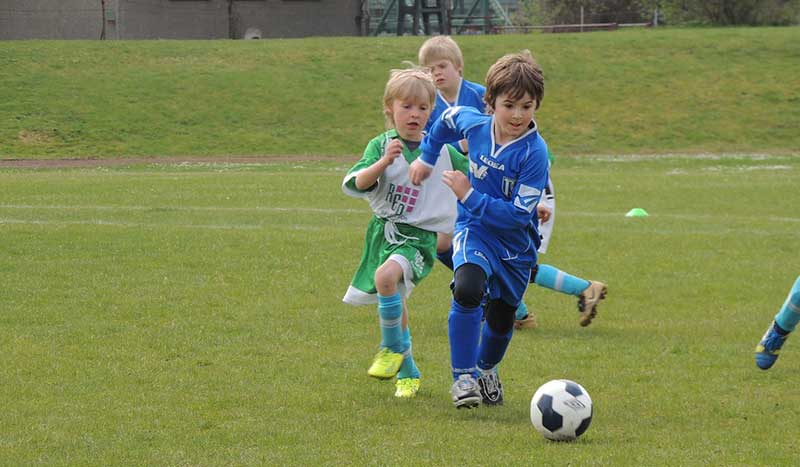 Physical activity is a big of a part of early childhood development. Children start to learn to use their body at an early age.  They start to develop connections in their brains with movement. Because of this, it is important to get them involved in physical activities. It builds a strong foundation for skills they'll need later in life. Dance, sports, and painting are related to fine motor skills.  Children develop these skills at an early age.
Parents can help their children be more active by providing toys that are physically and cognitively stimulating. They can also take time out to play with their kids in parent-infant classes or set up controlled-play environments.  Enrolling children in a structured physical education program is a great way to get them headed in the right direction.
What is Amazing Athletes?
Amazing Athletes is a sports and fitness program for pre-kindergarten and kindergarten children. It is a structured and progressive program that helps your child's physical development. Amazing Athletes programs are simple yet effective. They consist of 35 minute classes that teach the fundamentals of various sports. Some sports covered include soccer, hockey, football, basketball, and baseball.
This is a complete educational sports program. It helps your kids develop hand eye coordination, fine motor skills, and cognitive skills.  Physical education also encourages learning. Cognitive skills and physical skills reinforce each other. There is a connection in how well a child learns and how much physical activity the child is does.
When looking for a Langhorne preschool center, you may want to choose one that includes physical education.  It should be a key part of the curriculum.
What makes Amazing Athletes Unique?
Our program is different from the average Langhorne daycare.  Most centers provide structured recess time.  Amazing Athletes provides a curriculum that is appropriate to your child's age.  We start with the building blocks to teach children how to move and use their bodies. We then incorporate cognitive learning by using colors, counting, following directions and the rules.
This leads to learning the fundamentals of sports and getting involved physically.  It also gives them the physical education they need to transition into school sports.  Many children enter elementary school without knowing the rules and dynamics of major sports.
Children Central's preschool physical programs provide an environment for kids to socialize and play together. This gives them a fundamental physical education.  This can also be a much needed break from education curriculums that have stricter structures. The Amazing Athletes program teaches kids core values, including confidence, sportsmanship, and team work.
Safety is a Big Part of Our Program
Children Central is a Langhorne preschool that puts safety first. As an age-appropriate program, Amazing Athletes focuses on developing a strong physical foundation for children.
Using a physical education program in our curriculum can also help balance your child's mood.  This often helps with the stress that parents have when they get home from work.  Then they can spend time with and tend to their children for the rest of the day.
Children Central has structured physical education programs. Come in to explore our Langhorne child care facility.
We are unlike other Langhorne child care programs.   We offer after school programs with drop off days for national school calendar holidays. Making us convenient for busy working parents.
To learn more, contact us and we will answer any questions that you may have.