Yardley & Langhorne Summer Camp for Kids
Children Central will once again be offering our junior camp program known as Cub Camp, which is for children who are four years old by April 30, 2023, up to kindergarten age.
Cub Camp will start Monday, June 19, 2023 and end Friday, August 25, 2023. We will celebrate the end of camp with a party for the children on August 25th! Please see the 2023 activity calendar below to see all the fun our campers will have this summer! All of our families will be provided with the fun calendar of events for the 2023 summer Cub Camp program.
Cub Camp is a balance of school and fun. Our Pre-Kindergarten teachers make sure the kids are learning while having a great time. We do not want the children to forget everything they have learned in the past school year! Families love that Cub Camp is run by our Pre-Kindergarten teachers who make the summer both fun and educational. Exciting activities are planned around the weekly theme, and we are planning many new ideas and events to introduce to our campers this year. In addition, we continue to incorporate learning and review, so that the children do not forget everything they have learned in the past school year!
For those families, whose children will be in our Pre-Kindergarten program in September, spending the summer in the Pre-K classroom and getting to know the teachers, should help your child make an easier transition for the official start of Pre-Kindergarten in September.
The majority of Cub Camp activities are done on campus. There are walking trips to locations in close proximity of the school, which will include seeing a children's movie at the local theater (last year we saw 'Minions: The Rise of Gru'). Our Cub Campers will also participate in weekly water play activities on our large playground. We will continue to provide many fun, interactive activities for our campers to do throughout the entire summer!
Children Central is very proud to have earned a Keystone STARS 4 rating, the highest rating an early learning program can achieve in PA! Families love the fact that we provide a chef prepared lunch daily and include a morning and afternoon snack! We inform families about their child's day on the app and include photos too!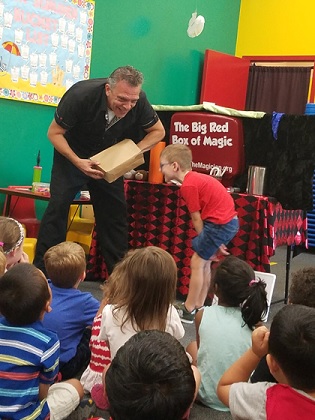 Please note that space is limited, so do not delay if you are interested in Cub Camp for your child this summer! ELRC/APPLE is gladly accepted.
To learn more about Cub Camp, please call: (215) 398-1076, as we look forward to answering your questions!

Please see the 2023 summer activity calendar below to learn about the fun activities we have planned for our campers. (Activities are subject to change).