Teaching early obedience and setting boundaries is one of the most critical facets of parenting. As parents, we expect our kids to follow rules and respect our authority. Instilling obedience in young children means teaching them about respect and other important character traits. When children are respectful, it helps them understand that the parent is the adult, as it draws healthy boundaries and it promotes the good and welfare of everybody. The problem is that raising an obedient child isn't always easy. 
In fact, what we don't realize is that there are several ways in which we allow our children to challenge our expectations and rules. Child obedience training can certainly be tiring and frustrating at times, and it's important that our children are not obeying our rules only because they're scared to be punished or they're trying to impress someone who's watching. So, what are the effective ways to raise an obedient child?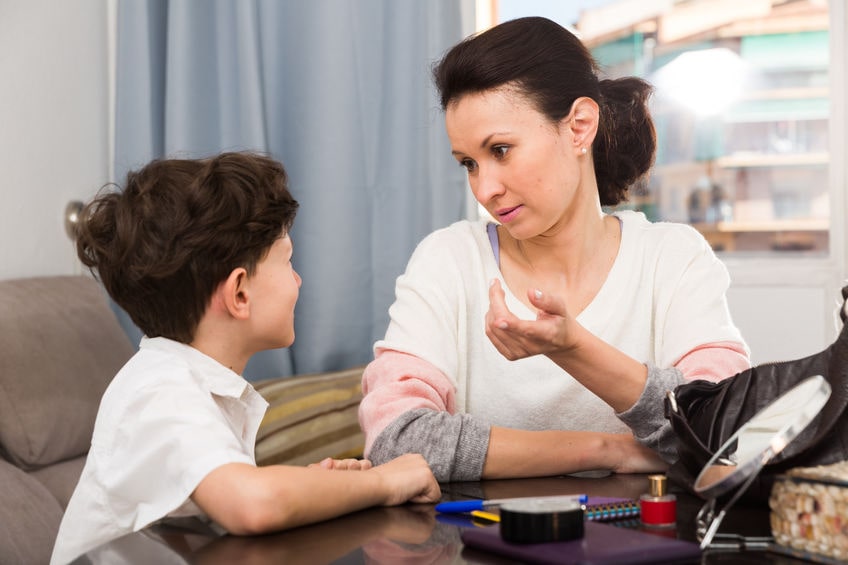 Use a soft-spoken tone
As parents, we often find ourselves yelling or nagging our kids when they misbehave or disobey our expectations. However, this isn't the most effective approach in order to raise a respectful child. Nothing positive will come of yelling or screaming. What you can do in order to earn respect from your child is to use a soft-spoken tone of voice. Stay calm and provide clear instructions for how you expect your child to obey.
For instance, if you want children to listen when you ask them to put their toys away, it's helpful if they're shown how it's done. Hold your child's hand and lead your little one as you place the toys inside their box, one by one. Also, don't expect your child to get it right the first time. Following rules and expectations isn't something that's achieved overnight. It may require a series of follow-up steps, and that's okay. 
Avoid repeating yourself
Following up and repeating your instructions to your child are two different things. You can follow up to ensure that your child is following your directions another time. But once you give instruction for your child to put away their toys the first time, it's important that your directions are clear and understood. Avoid repeating your instructions for a second or third time. Otherwise, this may give your child the impression that he or she can put off your initial instructions and wait until you repeat your request before doing what you've asked. 
Tell them what you'd like them to do instead of what not to do
We tend to use the words "no" or "don't" in order to keep our kids out of trouble or danger. We say, "No, don't touch that", or, "No, you can't stay up too late." While children may understand that there are things they are not allowed to do, sometimes the word "no" is not sufficient. 
Instead, try telling your child what he or she can do instead. Suggest alternate activities or behaviors instead of the things your child is not allowed to do. If you don't want your child to stay up late watching his or her favorite cartoons, you can suggest other permissible bedtime activities instead. For example, you can invite your child to read a bedtime story or play with puzzles instead. This way, you can ensure that your child goes to bed on time, while adhering to your rules about limited screen time.
Be consistent with your rules
Child obedience training will not be effective if you're not consistent with your rules and expectations. If you say "no" to something, be sure to stick to it consistently. If your child repeats the same misbehavior, couple disobedience with consequences instead of doing nothing. This will help ensure they follow your instructions when requested. 
Encourage your child to acknowledge your instructions
Did you know that it is still disobedience when your child delays following your instructions? Even if your child does what you requested, but does it ten minutes after you asked, this is disrespectful. Your child eventually complied with your request, that's true. But in this case, your child has done so on his or her own terms. What's the solution to this situation? It is suggested that you require your child to acknowledge your instructions by using statements such as, "Yes, mom," or, "Okay mom, I'll do it."
Obeying your instructions and expectations doesn't have to be difficult.  The most challenging aspect is helping children resist the temptations that cause them to disobey your wishes. Raising an obedient child may be tough but through consistent training, you can help your child build the habit of obedience. 
For more helpful resources to help you through your parenting journey, please visit Children Central.